2013 Mustang GT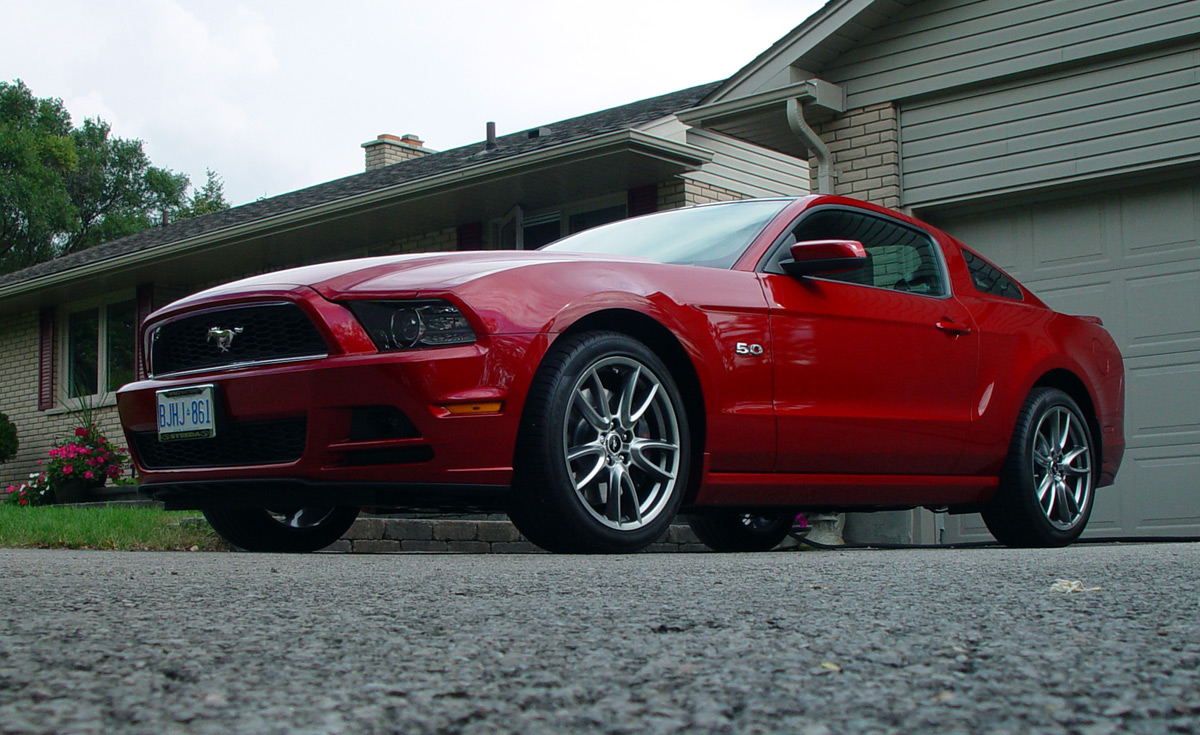 Ordered on June 14th this 2013 Mustang was built in Flat Rock Michigan on August 14th and delivered to the dealership on August 21st
It's a Red Candy GT and is oriented mainly towards performance, but has upgraded interior, glass roof and electronics package including navigation.
On the performance side it has the Brembo brake package plus the Track Pack racing option.
The brake package includes huge rotors with 4 piston calipers on the front.

The Track Pack is almost as hardcore as the Boss 302 and includes several of the Boss upgrades:
revised suspension and stability system
19" x 9" aluminum rims with 255/40/ZR19 Pirelli P Zero summer only tires
6 speed manual transmission
3.73 Torsen rear differential
Boss 302 engine oil cooler and radiator
special synthetic oil
And then there's the Track Apps option - this is a 4" display between the tach and speedo that gives you:
Virtual gauges - a choice of digital or graphic display of
Air/Fuel ratio
Air inlet temperature
Cylinder head temperature
Oil temperature
Oil pressure
Voltage
Performance measurement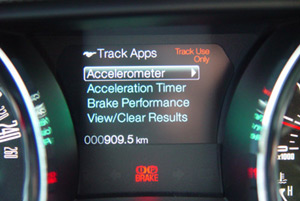 G-forces, left, right, acceleration and braking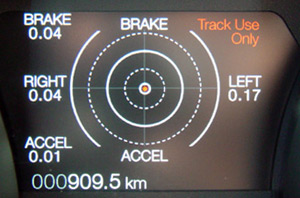 Acceleration Performance
0-30 mph
0-60 mph
0-100 mph
1/8 mile & 1/4 mile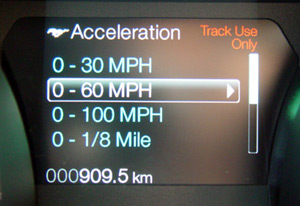 Choice of auto-start or Christmas tree lights that count down like the track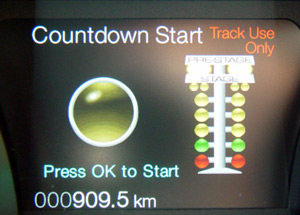 Deceleration Performance
60-0 mph
100-0 mph
It saves and displays most recent plus all time best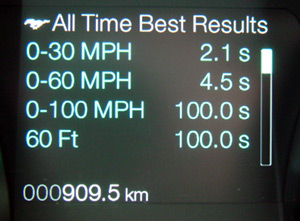 (no laws were broken here!:)
Update - May 2015, I changed out the front grill for the California Special model as I like it better than the V6 grill that was stuck in the Canadian GT's in 2013

I'm still a diehard Pontiac person at heart but .... I REALLY like the new Stang, I think for the $$$ it outperforms anything General Motors is offering right now

Click here to see the previous Mustangs that lead to this one
or
Back to Home Page