Mustangs - 2011 & '12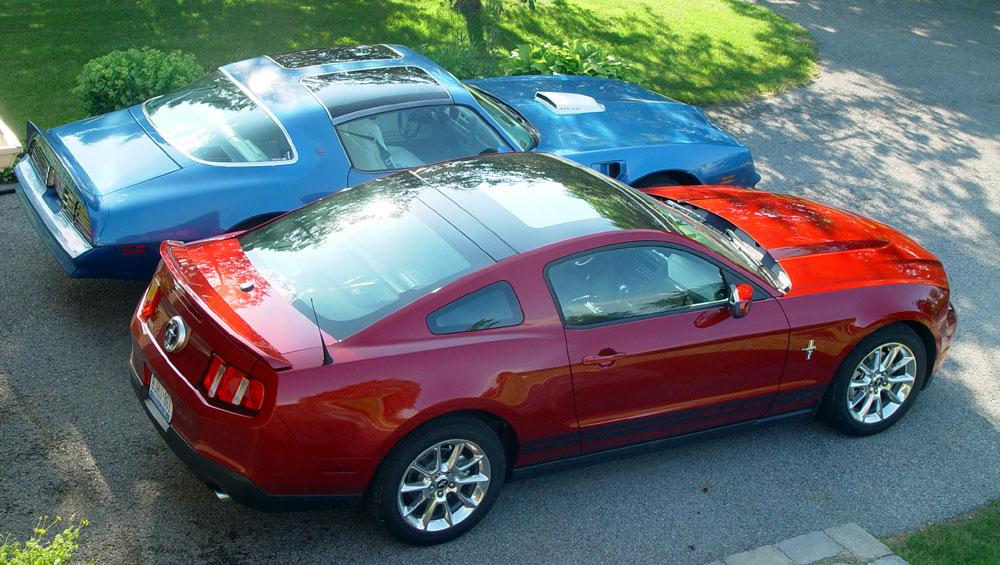 In June 2010 a Red Candy Mustang at the local Ford dealership caught my eye and I took it for a drive. It had the 305 hp 3.7L motor, it was quick and handled great. I ordered one of my own with a few additional options like the glass roof and upgraded interior
It had a lot in common with my 78 WS6 Trans Am, which I had ordered new in 1978, it was the fastest and best handling car you could buy that year. The new Mustang wasn't as fast as the now modified TA, but it had better brakes and handling - I really enjoyed driving it!
In July of 2011 I replaced the 3.7L with a 2012 Mustang GT California Special
The reason for trading was under the hood .....
The 5.0 V8 is just an awesome motor
Update - August 2012 - another one followed me home